Visitors Information - Greeting from Rudi Höfer
We invite you for visiting our Hot Air Balloon Fiesta. You can also book on a flight with one of the balloons taking off every day. Indeed, it is possible to land near Neuschwanstein as seen on the photo below. It only depends on the wind.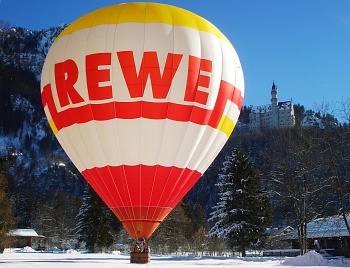 We want to provide you with some basic information for visitors and passengers here. Our team - the Ballonteam Rudi Höfer Schwäbisch Hall - is the organizer of the event.
You can reach our team leader and event manager Rudi Höfer during the event by dialing

+43 (0) 67 69490250.